Water Management's Role in Resilient Remodeling
Spring in our nation's capital brings a sticky reminder for resilient remodeling
In many parts of the country, climates have shifted toward more warmth and moisture, including mid-Atlantic areas around Washington, DC, and Maryland, where our Model ReModel 2022 has begun construction. What does this mean for remodelers seeking to enhance the performance and resilience of homes?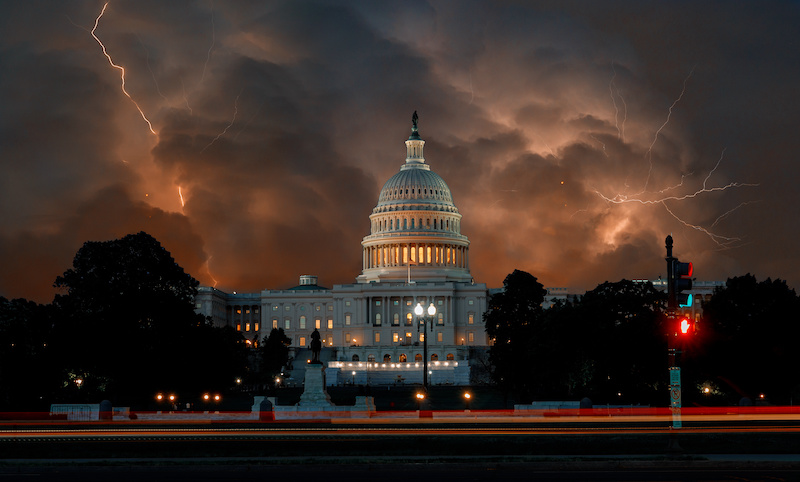 "There are many ways that we are working to help mitigate the effects of climate change on our new homes and remodels," says Nicole Tysvaer of Symbi Homes. "In the DC area, one of the most critical issues related to climate is water management, in particular, controlling runoff on the exterior and optimizing humidity on the interior."
On the exterior of our Model ReModel 2022 in-law suite addition, a drainage plan includes routing gutters and downspouts to the street and alley, as well as strategic landscaping features, such as swales, to protect the home from water infiltration.
"Anytime we add impermeable surfaces to a property, such as a new roof, we need to take into consideration how moisture will be captured and moved away from the home," explains Tysvaer. "This is essential to maintaining the health and resilience of both the building and the surrounding land."
Resilient remodeling on the interior of the addition includes several features to maintain optimal humidity levels in the home. Moisture control is of particular concern for high-performance remodeling where a tight exterior shell prevents water from evaporating through the building's envelope.
"When building a super-tight house in the DC area, we must have a plan for mechanically removing moisture, especially on those temperate days when heating or cooling is not required and when opening windows may not be an option due to the stickiness of outside air." 
Symbi Homes is working with Mitsubishi Electric Trane HVAC US to design a mechanical system that will help control humidity. Mitsubishi Electric's mini-splits feature Hyper Dry technology, a continuous humidity removal setting that doesn't over cool the space. In addition to their HVAC units, Symbi's remodel will also include a humidistat-sensored bathroom exhaust fan and fresh air ventilation.
Tysvaer offers this pro tip, "When installing mechanical fresh air ventilation, be sure to include an exterior sensor that shuts the unit off during extreme temperatures." For example, during the hottest and most humid times of the day.