Reaching Electrification and Comfort with Mitsubishi Electric
Heating and air conditioning equipment for Model ReModel 2022 came from Mitsubishi Electric Trane HVAC US, including a floor-mounted ductless mini-split unit to serve the living/dining/kitchen area and a small heat pump air handler in the attic to service the bathroom, bedroom, and loft space. This equipment is helping the project target its goal of 100% electrification on the project.
Mini-splits consist of an outdoor condensing unit that is connected to as many as eight indoor units, and they provide better, customizable temperature controls for a single zone or throughout the entire home.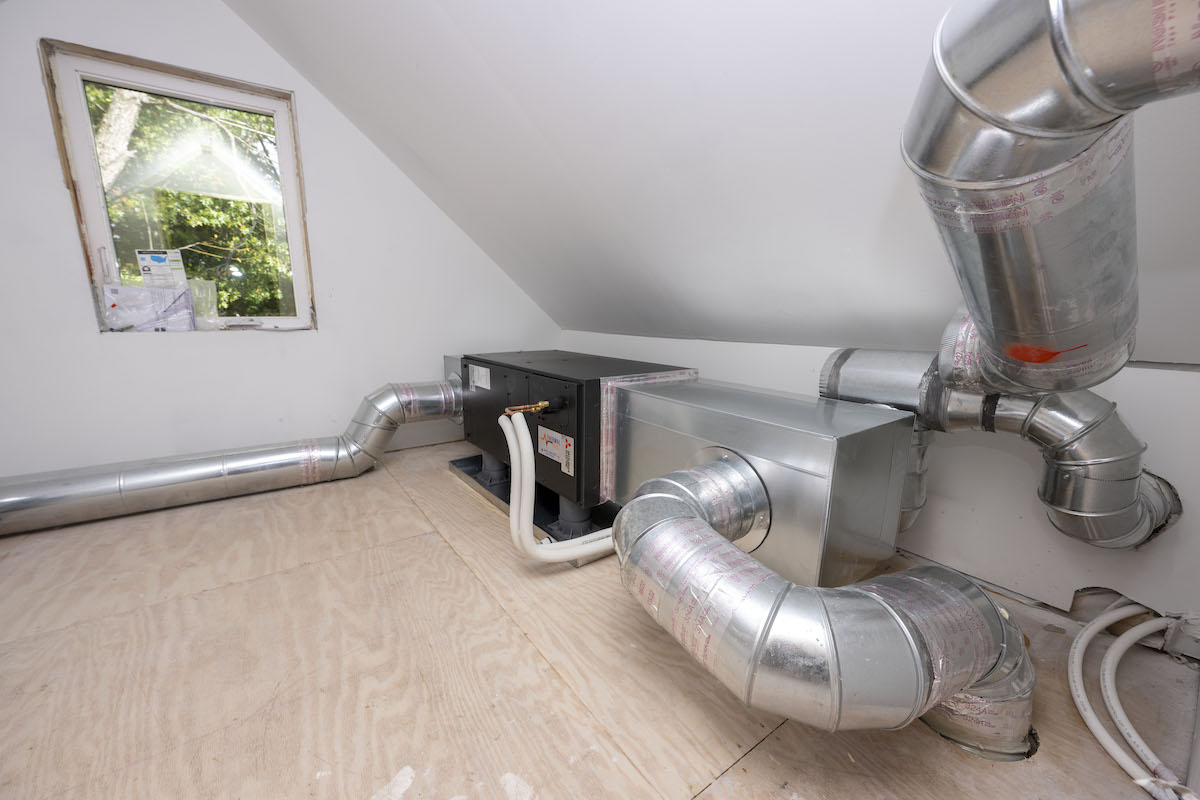 The heat pump/mini-split system allows the building occupants to have the greatest amount of flexibility in their temperature controls. This flexibility saves energy by not conditioning unused spaces or trying to condition the entire unit. In addition, the units are extremely efficient in their operation, saving additional energy and costs. The units also provide excellent air filtration, cleaning the air of allergens, dust, viruses, and bacteria, ensuring healthy indoor air quality.
Mitsubishi heat pumps and split systems provide cleaner air and superior control of cooling, heating, and energy costs. In addition to being quiet, intelligent, and efficient, these systems also provide extraordinary service life for a lower cost of ownership.