Designing an Effective HVAC System at Model ReModel 2022
A comfortable home begins with an impressive HVAC plan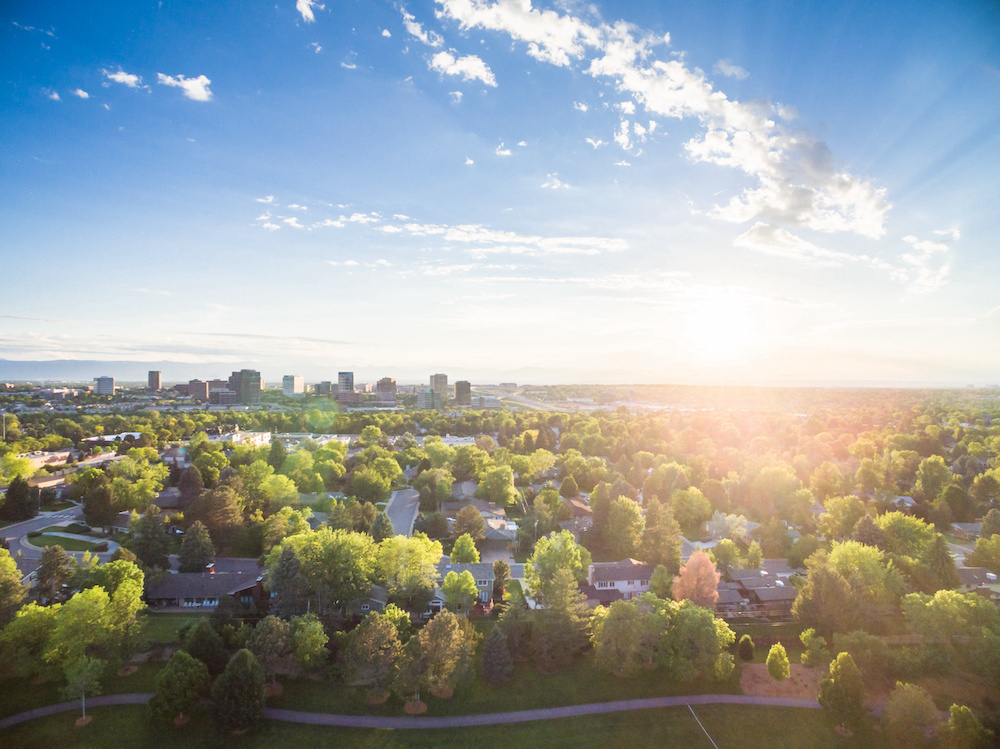 As parts of the U.S. swelter under intense record-setting heat waves this summer, homes with inadequate cooling and heating systems are pushed to the breaking point. This climate trend may lead to more and more homeowners seeking "increased comfort" as a top priority on their home improvement wish list. 
 
At our Model ReModel 2022, Symbi Homes has engaged an expert HVAC contractor and the professionals at Mitsubishi Electric Trane HVAC US to completely revamp the heating and cooling systems of their 19th-century Victorian home, as well as installing a new system for the home's 850 square foot  in-law suite addition.

"There are many factors that contribute to the thermal moisture comfort of a home, but none more significant than a properly designed mechanical system," explains Symbi Homes CEO Nicole Tysvaer. "And to ensure proper sizing and location of equipment, we rely on our HVAC contractor to provide an accurate Manual J, D, and S."
What is Manuals J, D, and S?
Created by the Air Conditioning Contractors of America (ACCA), the mechanical planning documents known as the Manual J, Manual D, and Manual S have become widely accepted as the most effective tools in designing an HVAC system. 
The Manual J identifies appropriate equipment loads, the Manual D determines size and locations of duct work, and the Manual S specifies equipment manufacturers and model numbers. 
To complete an accurate Manual J, a mechanical engineer or HVAC contractor will input key aspects of the home that would impact heating and cooling loads, such as the building square footage, type and size of windows, R-values of the walls and windows, and climate zone where the property is located. 
The Manual J report includes tables and graphs detailing aspects of the home contributing to heating and cooling needs (such as the pie chart above) and provides load calculations for each HVAC zone.
The Model ReModel HVAC Plans
For their in-law suite addition, Symbi Homes will utilize a Mitsubishi floor-mounted ductless minisplit in the living/dining/kitchen area, and a small heat pump air handler in the attic to service the bathroom, bedroom and loft space (see diagram below).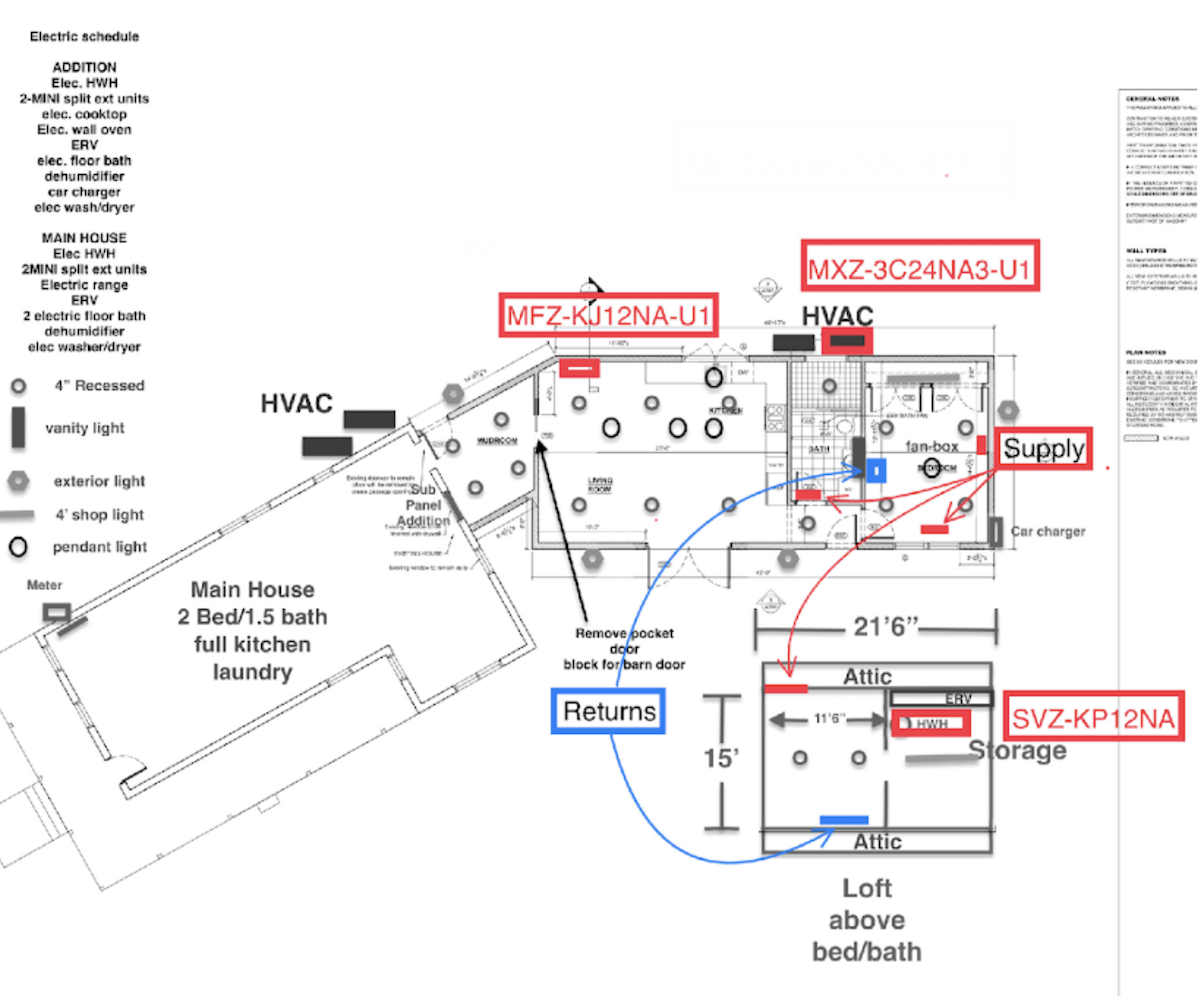 The Manual J determined the precise size of all their indoor and outdoor units.
ACCA provides brochures that describe the functions and primary components of the Manual J, Manual D, and Manual S.