Combining Historic with Modern Aesthetics at Model ReModel
The Model ReModel attached ADU will feature a contemporary, clean look, balancing out the main home's Victorian style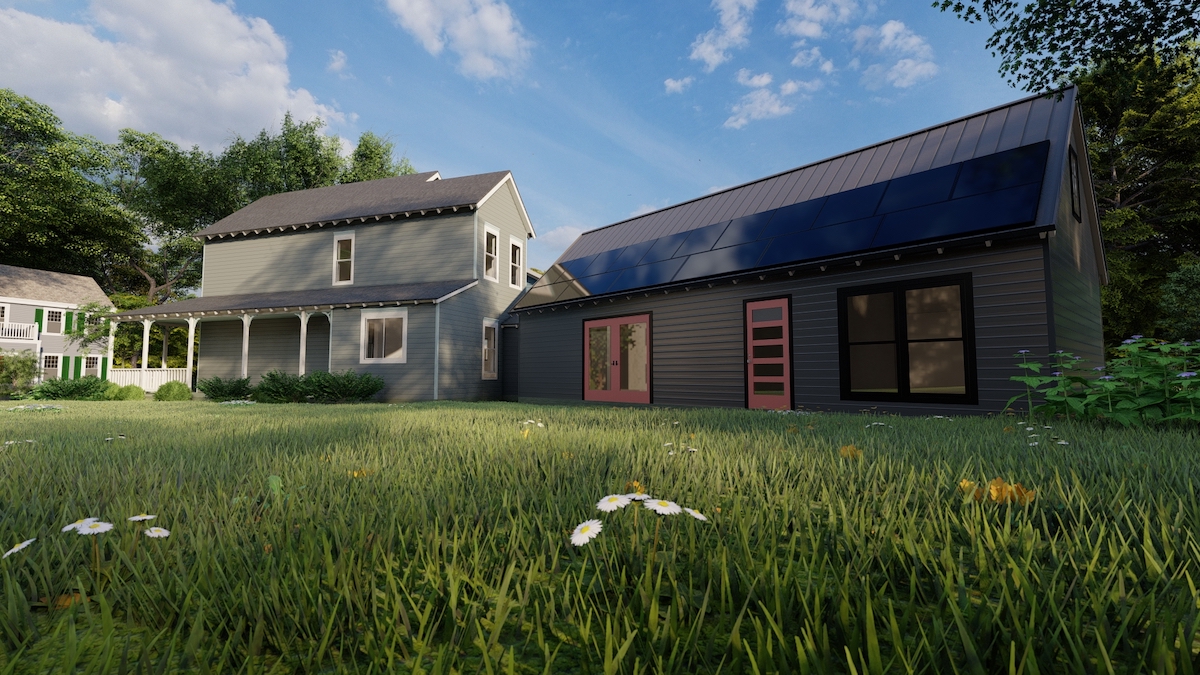 Model ReModel 2022 remodeler Symbi Homes has finalized the exterior of their new 850-square-foot accessory dwelling unit (ADU) in Hyattsville, MD.
The ADU, which will house an aging-in-place couple, will feature universal design elements on the interior and a sophisticated and modern exterior. 
Symbi chose dark charcoal for the roof and siding, contrasted by ProVia doors in Hibiscus—a bright salmon color—and jet black window frames. 
"The Symbi aesthetic often leans towards a monotone, organic color palette with occasional pops of color," says Symbi Homes CEO Nicole Tysvaer. "I think we accomplished that here. I love the way the lap siding evokes the Japanese Shou Sugi Ban-style of charred wood but at a fraction of the cost."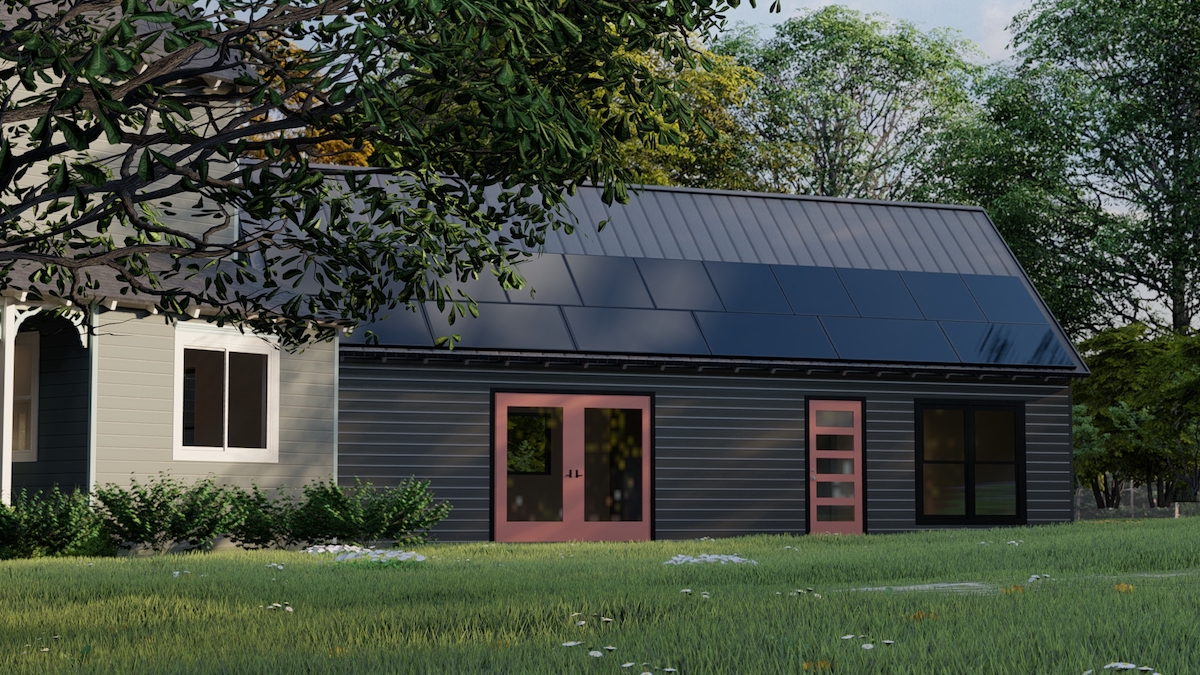 The siding material is James Hardie fiber cement smooth lap siding with 7" reveal delivered primed and ready for paint. Symbi achieves a clean modern aesthetic by using minimalist trim for the doors, windows, and corner boards, painted the same color as the siding. 
The roof is standing seam metal with a resilient and durable coating system by Sherwin-Williams in Iron Ore, a color selection designed to help camouflage a large array of rooftop solar panels that will help the home achieve a net zero energy status.
The roof will accommodate 17 panels, producing about 7 kW of power, which will exceed the annual electricity needs of the ADU. Excess solar production will service the adjacent Victorian home, or be sold to the power company through net metering.
Overall, the sleek backyard abode stands out in striking contrast to the attached Victorian-style Painted Lady design of the original home. 
"We love an eclectic mix of old and new in our remodeling projects with contrasting, yet complementary color palettes," says Tysvaer.