Approaching Sustainable Remodeling Through a Symbiotic Lens
Symbi Homes takes a comprehensive approach to its projects. Here's how it will do so for Model ReModel 2022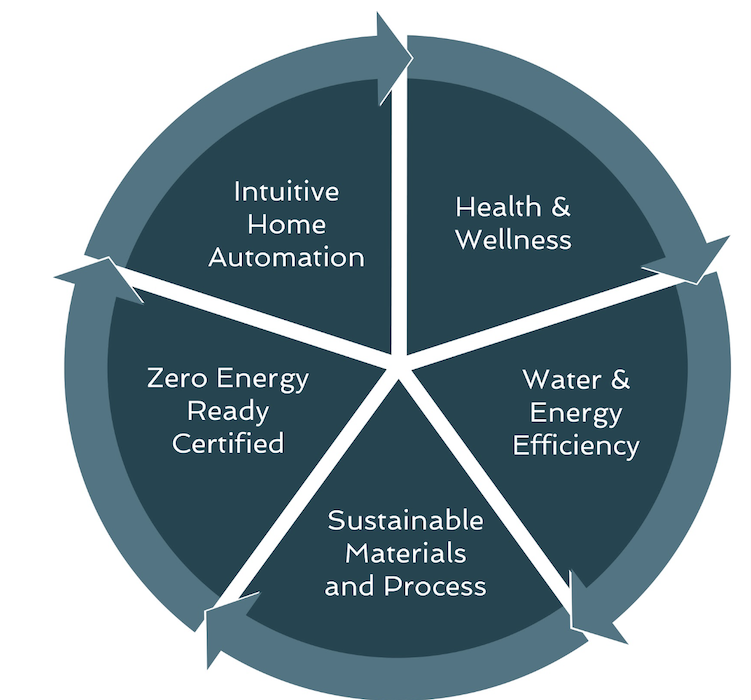 This year's Model ReModel 2022 by Symbi Homes serves as a case study in sustainable building and remodeling, but the term "sustainable" in construction is often misinterpreted.
Sustainable is typically used synonymously with "energy-efficient" or "environmentally friendly," usually about the selection of particular building materials. But Symbi Homes' symbiotic approach to construction makes for a comprehensive sustainability approach to the built environment. 
Here's what that means.
The National Institute of Building Sciences defines sustainability as an approach that strives "to reduce, or completely avoid, depletion of critical resources like energy, water, land, and raw materials; prevent environmental degradation caused by facilities and infrastructure throughout their life cycle; and create built environments that are livable, comfortable, safe, and productive."  
Symbi Homes works to achieve sustainability through five principles incorporated into each of their projects:
Health and Wellness – Preserving the health of our planet begins with ensuring the physical and emotional well-being of human inhabitants. Symbi's approach includes air and water filtration, age-in-place features, and biophilic design elements that connect people to nature. 
Expansive, full glass patio doors, provided by ProVia, help create a seamless indoor/outdoor space for the Model ReModel 2022's accessory dwelling unit.
At Model ReModel 2022, Symbi will utilize Titebond sealants and insulation products to ensure a tight, energy-efficient exterior shell. In addition, Mitsubishi Electric Trane HVAC US will provide Energy Star-certified electric heat pumps to meet the reduced heating and cooling needs.
Sustainable Materials and Work Processes – Increasingly, manufacturers are finding ways to lower embodied energy and minimize harmful toxins in their products. Symbi intentionally selects high-quality products with green credentials that strengthen the resilience and lifespan of their homes. Model ReModel 2022 will showcase a standing seam metal roof finished in Sherwin-Williams proprietary coating system for maximum durability and protection.
Intuitive Home Automation – Smart home technologies are standard upgrades at Symbi Homes, which include wifi-enabled lighting, security, thermostat and sound systems, as well as energy-monitoring devices. Symbi selected Samsung appliances for their kitchens because of the company's commitment to sustainability and advanced smart home controls.
Symbi's comprehensive approach to sustainability reflects a small, but growing trend in the home building industry to redefine responsibility. 
"As builders, I believe we all have an imperative to work to address the crisis of climate change," says Nicole Tysvaer, CEO of Symbi Homes. "The good news is that the technology is already available. We can build to a net-zero standard, and we can make decisions every day that protect the environment."