3 Pro Tips for Insulating Foundation
Symbi Homes builds green from the ground up at the Model ReModel 2022 project, the Regeneration House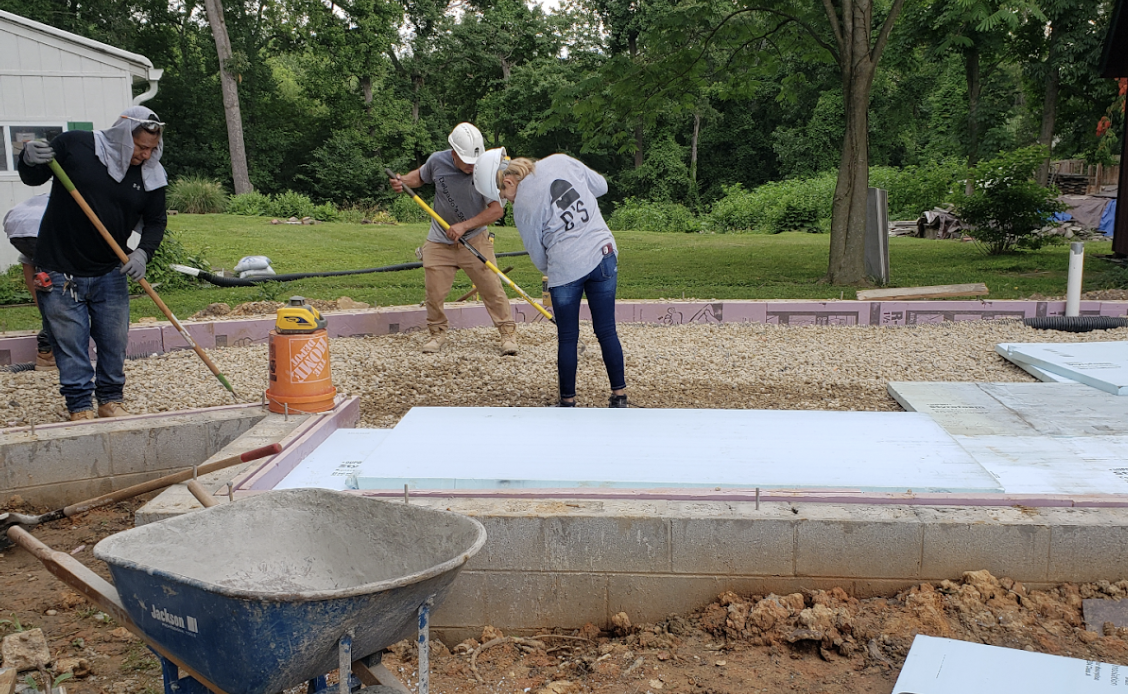 Prepping the slab-on-grade foundation for our addition at Model ReModel 2022, remodeler Symbi Homes has beefed up its sub-slab insulation to maximize energy efficiency and comfort in this Zero Energy Ready 850 square foot in-law suite. 

This includes two layers of R-7.5 XPS rigid foam insulation 24" deep vertically along the foundation wall and one layer of R-10 EPS foam insulation horizontally.

"If you want to build high-performance homes, especially in climates with cold winters, foundation insulation is absolutely critical," explains Symbi CEO Nicole Tysvaer. "Overall, the upcharge for insulating our slab on grade is rather minimal, but the benefits in terms of comfort and energy savings are tremendous." 

The U.S. Department of Energy Zero Energy Ready Homes certification program requires a minimum R-5 vertical insulation for all areas where the foundation wall sits 24" or less below grade.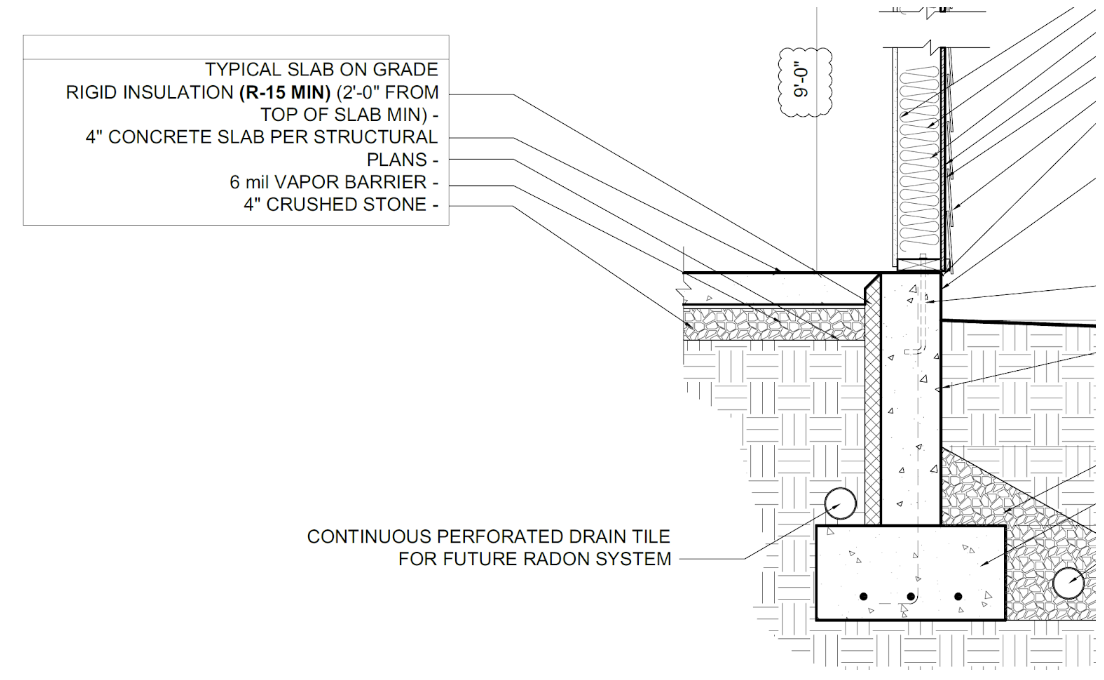 Code also requires R-10 rigid insulation 24" wide around the perimeter wall of the slab. After having discussions with their HVAC contractor, Tysvaer decided to insulate the entire slab area to ensure maximum comfort and minimal heating and cooling loads.   

Tysvaer offers these pro tips for slab insulation:
Work with your architect and/or energy modeler to determine the appropriate R-value for your foundation insulation. Different climate zones, structural designs, and local codes will impact insulation specifications.

Create a 45-degree bevel cut at the top of your vertical rigid foam so that concrete meets the foundation wall (see diagram). 

Installation of rigid slab insulation does not require adhesives. The vertical XPS is held against the foundation wall by backfill soil and gravel. The horizontal EPS 4x8 sheets are covered with a 6-mil vapor barrier and welded wire fabric.