Installing Foundation Insulation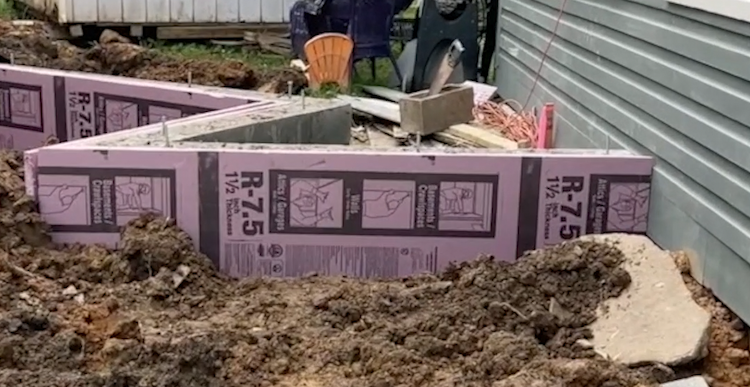 Symbi Homes plans to achieve several green certifications for its remodel of a 19th-century Victorian. Each step of the way, from retrofits to the new construction of an ADU, Symbi Homes CEO Nicole Tysvaer looks to maximize energy efficiency.
The first step to achieving Energy Star certification is insulating the foundation of the ADU.
Below, Tysvaer shows the simple process.
Transcript:
Hi, Nicole Tysvaerr here, Symbi Homes. We're at Regeneration House today.
So we finished excavation found the for the foundation, we poured the footers, we built our block wall, and now we're insulating the foundation. This is something that is required by our Energy Star certification. And it actually makes a really big difference in terms of the comfort and energy efficiency of the house. And yet, it really didn't take them that long to do.
I've been out here watching the guys, they're doing a great job. A couple of hours and put two layers of XPS R7 and a half in. Now we're up to an R15 on the perimeter. And again, this makes a big difference in terms of making your home a tight home that really conserves energy.