Heat Pump, Mini Split, and Air Handler at Model ReModel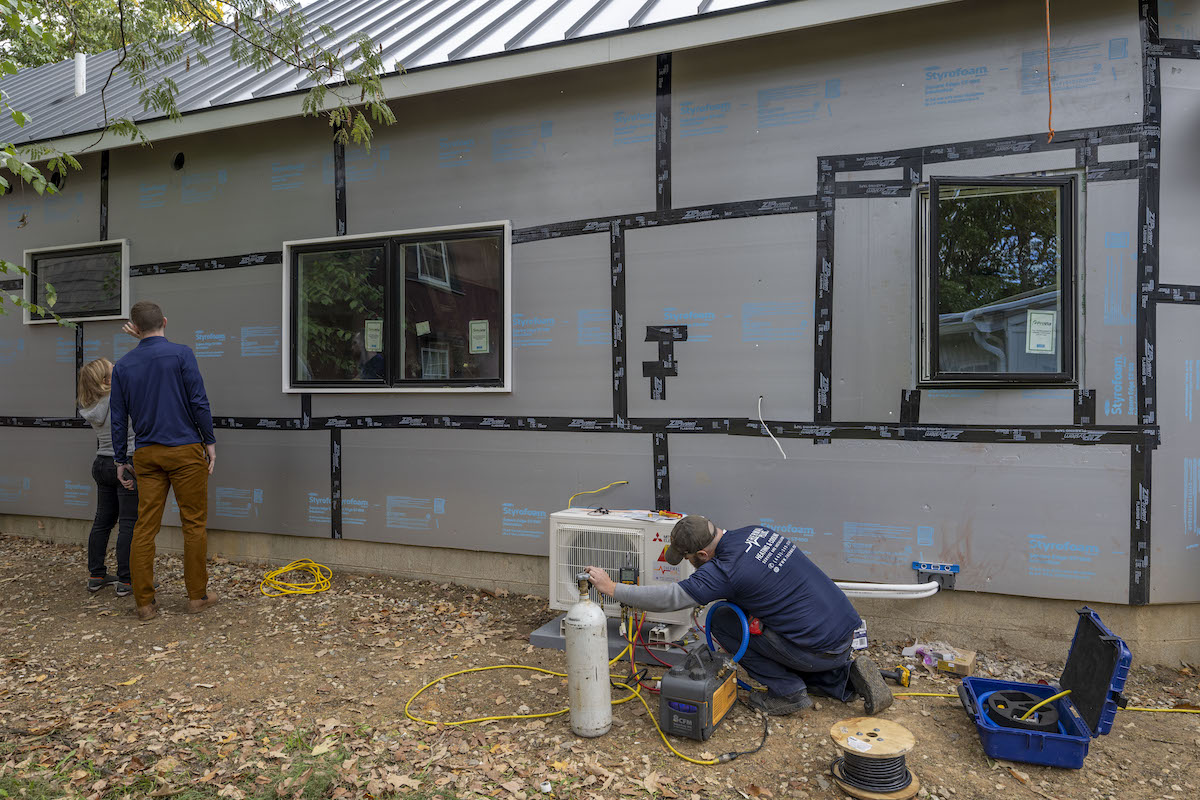 Symbi Homes CEO Nicole Tysvaer showcases the high-performance HVAC system going in at Model ReModel 2022: an approx. ~825 square-foot- ADU in Hyattsville, Md.
HVAC from Mitsubishi in the ADU features two systems: a floor-mounted ductless mini split and air handler.
Learn a bit more about the system's capabilities.